The Social Security Administration (SSA) has announced a 3.2% cost-of-living adjustment (COLA) for Social Security and Supplemental Security Income (SSI) beneficiaries in 2024. This increase aims to help retirees and disabled individuals keep pace with inflation. While the adjustment is lower than in previous years, it still boosts recipients' monthly benefits.
The 3.2% COLA will result in an estimated average increase of $50 per month in Social Security retirement benefits. The average monthly retirement benefit for workers will rise to $1,907 from $1,848 this year. This adjustment will positively impact over 71 million beneficiaries, with most seeing an increase in their monthly checks starting in January. On the other hand, SSI beneficiaries will experience the adjustment in their December checks.
It's important to note that the Medicare Part B premium also impacts the increase in retirees' Social Security checks for 2024. For most enrollees, the 2024 premium will be $174.70 per month, up from $164.90 in 2023. Typically, Medicare Part B premium payments are deducted from Social Security checks.
The 2024 cost-of-living adjustment of 3.2% is significantly lower than the record 8.7% increase beneficiaries received in 2023, which was the largest boost in four decades due to high inflation. It is also lower than the 5.9% adjustment in 2022. Over the past 20 years, the average cost-of-living adjustment has been 2.6%, according to The Senior Citizens League.
The 3.2% increase aligns with the estimate provided by The Senior Citizens League a month ago. The Social Security COLA is calculated based on the Consumer Price Index for Urban Wage Earners and Clerical Workers (CPI-W). Data from the third quarter is compared to the previous year's third-quarter average. If there is an increase, a cost-of-living adjustment is announced.
While the 2024 adjustment brings some relief to retirees, many are still grappling with the effects of ongoing inflation. Congress must take bipartisan action to strengthen Social Security, especially as the program faces a funding shortfall in the coming years.
However, the increase may not be sufficient for seniors living in poverty, as they struggle with housing and healthcare costs. Higher Social Security benefits in recent years have also led to some low-income beneficiaries losing access to programs like the Supplemental Nutrition Assistance Program (SNAP) and experiencing higher taxes on their benefits.
As Social Security recipients prepare for the 3.2% increase in their benefits, it is essential to consider long-term financial planning. Working with a knowledgeable financial advisor can help individuals maximize their Social Security income and navigate the complexities of retirement planning.
For more information on SSA's 2024 Cost-of-Living Announcement, visit:https://www.ssa.gov/news/press/factsheets/colafacts2024.pdf
For more information on 2024 Medicare Part A and B Costs, visit:https://www.cms.gov/newsroom/fact-sheets/2024-medicare-parts-b-premiums-and-deductibles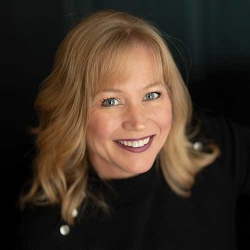 Latest posts by Heather Schreiber, RICP®, NSSA®
(see all)