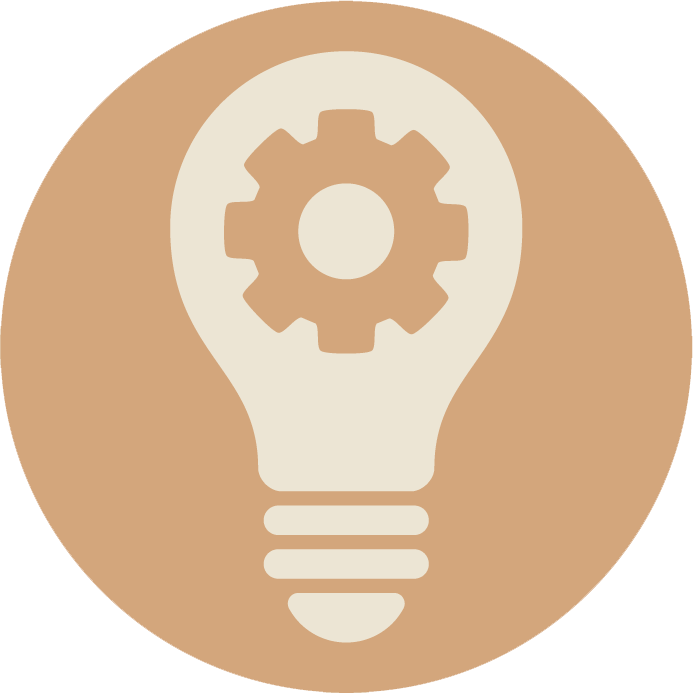 Cut through the complexity.
Stand out from your competitors.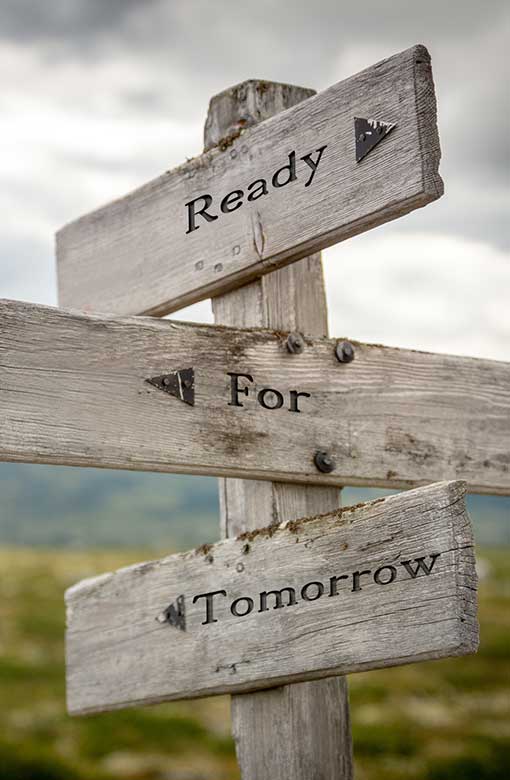 Retirement planning is so much more than numbers on a spreadsheet.
Retirement planning can be a daunting task for financial and tax professionals and their clients. There's an endless list of factors to consider:
● The myriad of rules that come with retirement accounts and IRAs,
● The constant evolution of tax law that affects them,
● Retirement risks to mitigate, and
● Social Security as a foundational income source.
How can you possibly keep it all straight while also building a retirement income strategy that your clients don't outlive?
A single misstep can cost your clients money and affect your reputation.
What if you had a behind-the-scenes partner with the knowledge and expertise to take those risks off the table?
Add a retirement planning expert to your team without adding to your payroll.
Stay ahead of the curve.
Today's retirement planning landscape is constantly evolving, and it feels impossible to keep up. Arm yourself with the tools, knowledge, and the latest advanced planning strategies to get a competitive advantage in the marketplace.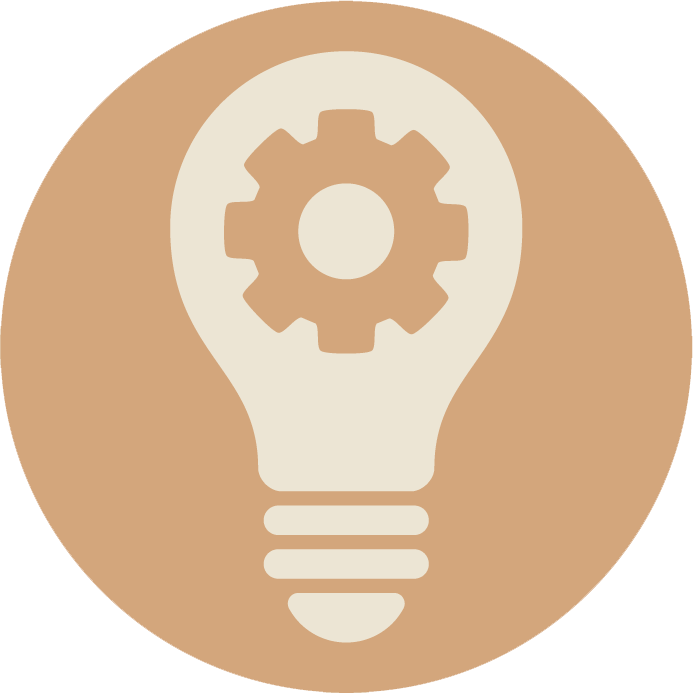 Cut through the complexity.
Keeping up with retirement account distribution rules, tax law changes, and social security claiming considerations isn't everyone's passion. But it's ours. With a knack for simplifying even the most complex concepts into terms that you can easily convey to your clients, we will give you the power to set yourself apart.
Stand out from your competitors.
Those approaching retirement need you now more than ever to sift through the maze of decisions that come with reaching this major milestone. Our goal is simple: to build your credibility and help you create holistic retirement income solutions that leave no stone unturned. Not one.
Retirement and social security planning are called advanced planning for a reason.
Most advisors have too much on their plate already. They don't have the time to successfully navigate all the technical complexities of retirement planning alone. They need an expert they can trust to understand the rules, regulations, and technicalities.
At HLS, we seek to ease that burden with a team-based approach. We offer advanced retirement planning support, education, and training to find the best solution for your clients' needs and lifestyles.
Your behind-the-scenes advanced planning expert is just a quick phone call away.
Contact us.
Contact us, and let's chat. The team at HLS Retirement Consulting works with elite advisors and firms who want to take their retirement offerings to the next level.
We'll get to know each other.
We'll dig in and learn how you run your practice. Then, we'll custom-build a program designed for you or your firm's specific needs so you can get back to taking care of your clients.
Breathe easy.
You have a secret weapon in your corner with all the retirement planning expertise you need to wow your clients. We focus on the technical details so that you can focus on what you do best - building lasting relationships with your clients.
Partner with HLS to Stand Out From the Rest
---
Building client solutions using advanced planning techniques that are as unique as your clients.
At HLS Retirement Consulting, we pride ourselves in giving elite advisors a competitive advantage in the marketplace with retirement income solutions that leverage advanced tax strategies.
Our founder, Heather Schreiber, RICP®, NSSA®, has over 30 years of experience in the financial services industry and has worked with some of the finest organizations in the country, including Franklin Templeton Group of Funds, AXA Advisors, Truist Bank (formerly Sun Trust), and other financial powerhouses.
At HLS Retirement Consulting, we believe that retirement planning should be approached holistically to mitigate risk with the needs and goals of the client at the forefront. Collectively, the HLS team boasts over 50 years of experience in the retirement income arena. From Social Security planning and retirement income distribution strategies to estate planning, business succession planning, tax mitigation techniques, and IRS reporting issues, the breadth of knowledge at HLS is unparalleled.
Heather's knowledge of social security and her willingness to share that knowledge with me makes me look like the consummate professional on social security planning to my clients. She is reliable and trustworthy and I can always count on her to get the information, illustrations, and any other valuable planning information I need, in a timely manner, that would be important to a client making decisions about their retirement future. She has even done illustrations for me on the way to the airport or between breaks at a seminar she's doing, and has helped me obtain many new clients. In a time when customer service seems to be falling off a cliff, Heather has stepped up and provided top notch service and has continued to impress me with her consistency. Thank you for partnering with me and helping me provide a more holistic income planning approach for my clients. Thank you Heather, you're the best!
Financial Consultant, CEPP / LSR, Host of Safe Money Radio
When it comes to Social Security and Medicare planning, Heather Schreiber is the speaker you want. Heather presented at our financial advisor program (Ed Slott's Elite IRA Advisor Group) to rave reviews from some of the most highly educated and knowledgeable financial planners and tax advisors in the country. These are seasoned advisors – a tough audience - who are not easily impressed and often challenge our speakers with high-level questions. Heather dominated the discussion. Her confidence and knowledge level had our advisors trying to keep up! They loved her presentation style and were impressed with Heather's vast knowledge of this critically important topic.
America's IRA Expert and Keynote Speaker / President, Ed Slott and Company, LLC
This was the best session I attended at this conference.
2023 Annual FPA Conference
She (Heather) was excellent with relevant information. One of the best presentations.
2023 Annual FPA Conference
Heather is always available to provide top notch, comprehensive, expert advice on a wide variety of complex retirement and investment issues. Heather has been especially invaluable in supplying key knowledge and recommendations in the area of Social Security. Heather has been a trusted partner and a key member of my professional financial team.
Investment Advisory Representative
I was in the audience for Heather Schreiber's presentation on Monday morning at the Invest in Women Conference. My colleagues and I were absolutely blown away. It was the best presentation on Social Security and the Secure Act that we have ever seen.
8th Annual Financial Advisor Magazine Invest in Women Conference
As the President and Chief Compliance Officer of an SEC registered RIA, I need to know with certainty that the information I am in need of is reliable. Heather has always been reliable, accurate, and extremely well versed on a variety of topics. My company relies on her expertise and considers her a very trusted resource. I would recommend her services to anyone.
Compass Financial Advisory Services, LLC
Heather has been instrumental in our practice; she creates an immense amount of value and credibility for our team. We can consult with Heather to help with very complicated retirement, Social Security, and tax questions that quite frankly no one else has been able to handle in such an efficient manner. We are so fortunate and blessed to be able to work directly with Heather.
Roy Snarr Retirement Solutions
Heather is a true expert in her field, with a deep understanding of complex technical concepts and the ability to explain them in a clear and concise manner. She is always on the cutting edge of the latest developments and advancements. Heather's insights and knowledge have been invaluable to me and our clientele. I must also mention Heather's wonderful personality. She is a pleasure to work with, always approachable, and consistently maintains a positive and pleasant demeanor. Her excellent communication skills make her a valuable collaborator.
I have worked with Heather for 5 years and she has brought so much value to my practice. On several occasions, I would have Heather on the phone while at the prospect's home to answer their question on Social Security or tax issues, this resulted in closing the deal. With Heather on your team, it is like she is right there with you, with her timely responses to emails or voicemails. The knowledge that she has in these areas is second to none! I am thankful for what she has done for me and countless other advisors.
Retirement and Income Radio / Safe Money Retirement Group, LLC
OMG…I cannot say enough good things about Heather and how valuable she is to my practice. Her knowledge regarding social security, disability and overall retirement plans is off the chart. She is so important to my practice that I include her as part of my team when I'm describing my services to prospects! Heather has done numerous video & conference calls with my clients and they all love her as I do. You are missing out if you are not working with Heather & HLS Retirement Consulting.
Working with Heather Schreiber is a must! Heather's wealth of knowledge on so many topics, but especially Roth IRA's and Social Security, is extremely valuable to me and my clients. Whenever I run into a complex Social Security situation with a client, Heather is always my go-to as I know she will have a solution and her response rate is almost immediate. If you're not already working with Heather, I highly recommend you introduce yourself; she is extremely welcoming and always happy to help you better serve your clients.
Heather, I want to thank you for always being a reliable resource to me and my practice when it comes to social security, Medicare, distribution planning, taxes, and tax treatment. If I am unsure about something, I always know that I can get the CORRECT ANSWER from you. AND … you always send documentation backing and explaining your answers. Out here in the field, our clients trust us to provide correct information when it comes to retirement planning. It is nice to know you always have my back and are truly a trusted reliable resource. You help me help others every day have the best retirement possible with their specific situation. I appreciate you!
JPriest Solutions Retirement and Insurance
Heather is the most valuable resource I've had in my over 22-year career in the retirement industry! There has never been a question she didn't have an immediate answer to – her knowledge is so extensive it's hard to imagine how she keeps that all in her head. And whatever answer she gives she follows up with links to backup information. Another great plus is the immediacy of her replies. No matter what time of day or night I contact her, she's either available right then or gets back to me within a short time. She's brilliant, professional, totally reliable, and always right!!
Heather and HLS Consultants have been a tremendous resource for my financial planning practice. Her expertise in social security planning and governmental rules regarding qualified plans have helped me give my clients proper directions. Several times the local SSA office' advice was a generalization and not as accurate and appropriate for my client as Heather's advice. A few times she understood the changes in law before local officials. This information has caused my clients to rely on me more and increase referrals for my practice. Over the years Heather has become someone I look forward to seeing at conferences and talking with. Her responses to my questions are prompt and accurate.
Tennessee Valley Retirement Solutions
Heather Schreiber is the first person I call when I have a complex retirement, tax, or social security situation for one of my clients. Having her as a resource has been essential to my practice, and my clients are always grateful and amazed that I am able to help them and answer their questions correctly. Thank you, Heather, for staying up to date on all current developments in the retirement planning world! I feel so much more confident having you as an extension of my practice!
Heather has been a valuable resource to me in building retirement income plans for my clients. Her knowledge of Social Security, IRAs and other retirement issues is deep. Her responses to my questions are always timely, concise, including a complete explanation of the subject. She is both professional and personable. She has been my "go to" source whenever I need guidance on a unique Social Security claiming strategy or IRA question. Heather is a great asset to my business and a pleasure to work with.
I've known Heather Schreiber for many years. She is one of my GO-TO sources for all things financial. We've worked together as colleagues through the Ed Slott Master Elite IRA Advisor Group, and I've had her as a guest on my Safe Money Radio weekly program and national podcast several times over the past few years. She has a wealth of knowledge, and my clients love it when she joins us on the show to answer their questions. Heather is an expert in Social Security Planning, Income Planning, IRA Planning, and Tax Planning. I am so thankful to be connected to Heather Schreiber! Thank you, Heather!
Retirement Income Certified Professional®, Certified Financial Fiduciary®, Certified Annuity Specialist®
I am truly blessed to have gained such valuable tremendous information over the last few years by having someone like Heather Schreiber; super friendly, professional, and always there for supportive advice when questions concerning Taxes or Social Security are beyond my scope of understanding.  She is always there to provide up-to-date knowledge and particularly supportive progress for all agents in the field, along with her helpful monthly Social Security planning for retirement newsletter.
Senior Educational Advocates
Heather is 100% the best resource for anyone that needs expert experience on a laundry list of vital topics! She has helped me and the advisors I work with, to really maximize the benefits of pre-retirees for Taxes, Social Security, Qualified Plans, Roth Conversions, Trusts, 401(k) provisions, literally you name it. As a consultant and an independent advisor, it goes without saying that I would have her help with everyone that I am close with because of how much she cares and the knowledge that comes along with her amazing personality!
Heather's knowledge and expertise is vital to my business as a financial advisor. Clients preparing for retirement - no matter what age - are confronted with a complicated maze of decisions surrounding tax planning, Social Security planning, and distribution planning among others. The clarity that Heather brings to the table when discussing these scenarios is amazing. While always the ultimate professional, she is thoughtful and patient with her listeners as she explains complex strategies. I have had the good fortune of learning from Heather for several years and would recommend her without reservation.
Key Planning Financial Advisory and Tax Planning, Atlanta, GA
As a comprehensive financial planner and CFP, I have experienced Heather's abilities and particularly her special area of expertise, as an invaluable asset. In addition, I have found Heather to be highly competent, extremely reliable and trustworthy anytime sophisticated information was requested and that she displayed exemplary character and the highest levels of integrity in her own personal and professional life.
Life Stewardship Advisors, Lancaster, PA
If you are not using Heather Schreiber's expertise, you are missing the boat. It is easy to think you know all the answers after an extended career. Not so. Heather has brought valuable information to my client engagements. She is simply AWESOME!
Financial Guideposts, Carrollton, GA
Heather has become an invaluable member of our team. Our producers and advisors love working with her and it's not because of her winning personality, although that may be part of it. They love working with her because it translates to more sales, plain and simple (and bigger sales at that!). Her knowledge about Social Security benefits is staggering, but even more impressive, is her willingness to help our people be successful and how accessible and responsive she is to them. Thank you Heather!
Aegis Financial, Denver, CO
I thought I knew a lot and she surprised me. I got her card and will be calling for help. Heather's presentation was current and the topics and examples brought to mind specific client cases I am currently working on. I wish I could take a course to know as much about Social Security as Heather does. I feel like I retained the tip of an iceberg, and would like to know this area as well as she does.
The webinar was one of the best ever at CPA Academy. Great content; great presenter; great clarity.
In my opinion this is one of the best presentations I have heard. The presenter, Heather Schreiber, provided factual information about Social Security and used examples to help understand the topic. If you think you understand Social Security and how it impacts your clients - you may be wrong. This webinar will provide the detail knowledge that will help you provide the correct advice to actually help someone. I hope that she will be able to offer presentations on more topics. Thank you.
Stay ahead of the curve with Social Security Advisor.
A companion resource to Ed Slott's IRA Newsletter, this is the go-to "all things Social Security" newsletter and reference tool for financial professionals. Providing practical applications to commonly asked and misunderstood claiming rules, Social Security Advisor is a must-have for any financial and tax professional who wants to add value to their financial and tax planning process.